Here Is What You Should Do For Your Online Dating Profile
Here Is What You Should Do For Your Online Dating Profile
Few things should be as straightforward as creating an online dating profile on hookup sites. However, the same thing is daunting for many people. They just can't seem to manage to get the best out of them and put that in their profile so that they attract more girls. If you struggle with emphasizing your best characteristics on a dating app you need to learn a few tricks. That can help you boost your chances. No one is as bad looking or not interesting as they think they are. There are always qualities about you that you can put in front of the user's face and make you look attractive.
How to Make a Great Online Dating Profile
Have a look at the following tips to jumpstart your online dating profile especially if you're looking for casual dates on hookup websites.
Looks make a difference.
Like it or not, it's important what you look like. After all, hookups are basically matches between people that like each other's physical appearance. Also, the short profile description is important but that comes secondary. Most users are willing to take a chance and see if there's something more to someone that they like initially as s physical partner.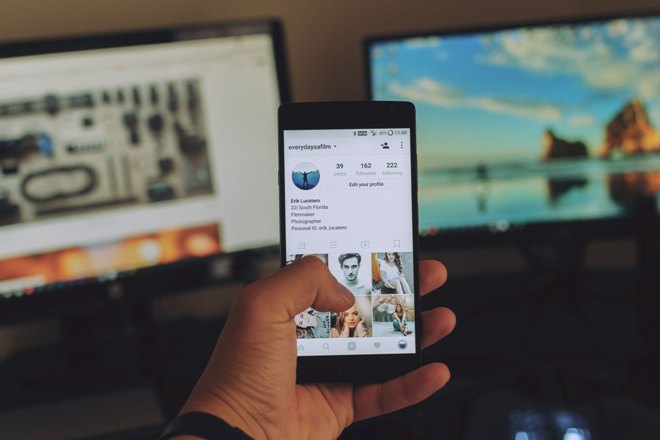 Photo by Erik Lucatero on Unsplash
If you're blessed with model looks lucky you! You probably get a lot of matches. But the average people also need to find casual dates and they are always successful if they learn how to accentuate their best traits. Because online dating profiles are based on photos you must pay attention to the type of photos you put online. There is one great advice I've discovered from a guy who had great success with casual hookups on Tinder. You need to make yourself look attractive so that you are someone you would actually date.
Clothes matter, too.
How do you want someone else to date you if you're not happy with how you look and wouldn't date yourself? Therefore, invest some time into creating great photos if you really need you can ask a friend for help or read male magazines to search for a great posture and activities you can do so that you look like a great guy.
When people originally like you, they're going to have a look at what you say about yourself and how you present yourself. At the start, most women like some guys according to how they look. However, they make their decisions including also their profile descriptions. You may look like Thor but if you have a crappy, arrogant, or sleazy profile description, you won't get far.
Improve your communication skills.
Above all, don't act creepy, pushy or sounds like a huge bore. If a girl doesn't like you even if you initially matched don't take it far by staying in communication. As the good old saying goes, "There is plenty of other fish in the sea." Be confident. Even if you're not talking on some amazingly fun or exciting stuff act like you know what you talk about.
Don't hesitate and ask questions. First and foremost, beware that you don't come across and someone who is insulting or to compliment find a good balance. Although compliments work, many girls will see right through dishonest compliments and your chances of winning will go down. When you check don't talk only about yourself – that's a huge turn-off.
Show interest but don't make promises you don't think of keeping. Casual hookup girls like to hear what you're honestly into. Don't manipulate or use other sorts of faulty tactics to get someone into bed.
When you work on your online dating profile it's crucial that you single out your best bits and avoid mentioning your faults. But still, remain as genuine as possible about what you look like. Say what your interests are and what would you like to get from the hookup. If you are 5.5 tall and you say that you look like a 6-foot model you won't get laid even if you get that first date.
In the end, spice your online dating profile with a lot of humor. If you're good at that lucky, great! You have increased your chances of getting laid on hookup apps and websites at least by 50%!