Oodle Adult Personals Review: Craigslist Replacement for Casual Hookups?
Oodle Adult Personals Review: Craigslist Replacement for Casual Hookups?
If you are the one looking for a replacement of  Backpage and Craigslist personals or other casual encounter websites then you've come to the right place. We investigate all adult entertainment websites and places where you can find opportunities for getting laid, casually or otherwise. Most sites for advertisements and personals especially hide risks you may not be aware of. Today we investigate Oodle, classified ads site with various categories. But since you are only interested in free sex resources, we'll leave the rest of the categories out. This Oodle adult personals review will disclose all facts about what it's like to look for casual dates here.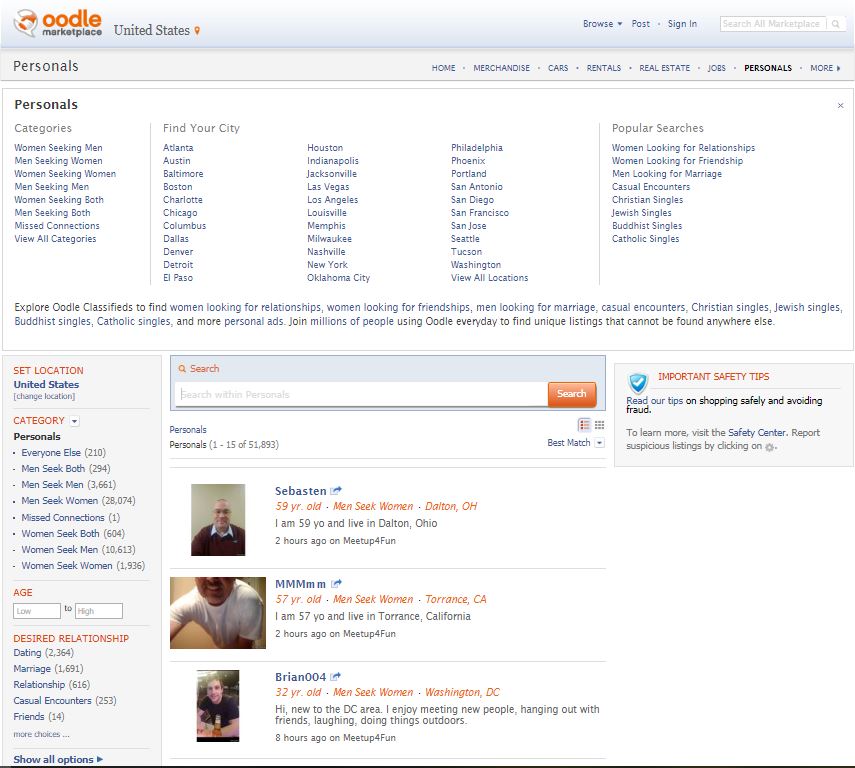 Oodle Adult Personals Review: How to Manage Your Way Around the Site
If you are only looking to find the available personals don't browse all categories. Casual encounters hide under the "More" tab which is not visible when you first open the page. Without getting lost into the many ads for puppies or real estate, go straight for the personals. Skip directly to the "More" tab and open the drop-down menu to find the casual encounters.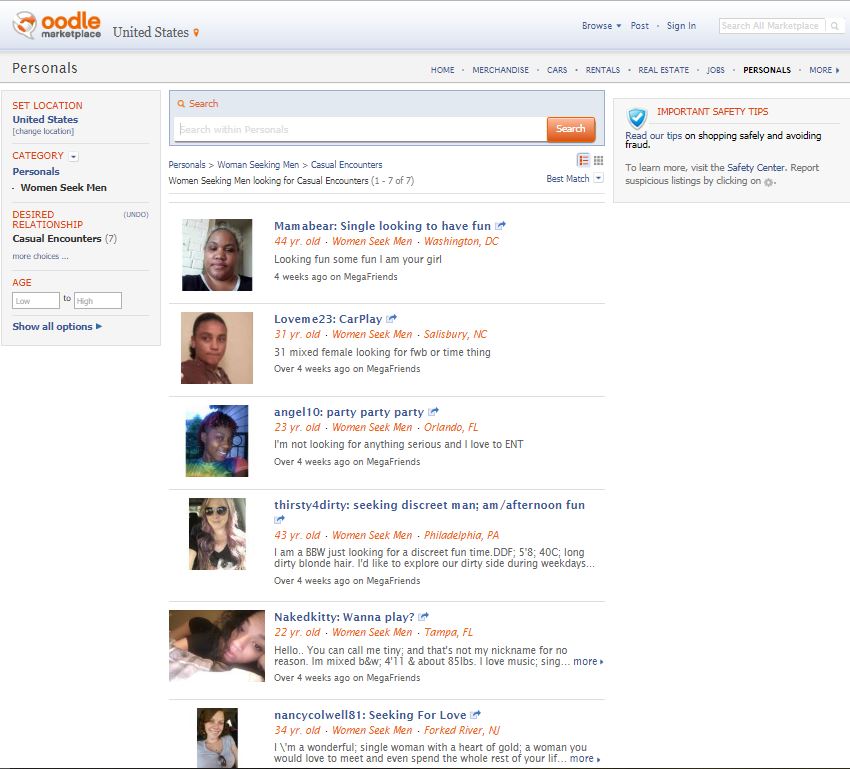 However, even casual encounters are not that simple. There are many types according to your preference. There are people that are even looking for serious relationships. And, of course, the audience is divided into men and women. From my perspective, this looks like a rich resource, but only before I checked the details. You also get the impression that all profiles are legitimate because they resemble real people and because they have uploaded real pictures in the other categories, as well.
How Many Oodle Adult Personals are Looking for Flings?
Another thing I find troublesome about Oodle.com is that only about 250 profiles that have signed up are for casual dating. The rest are into the dating sphere, marriage, and serious relationship. Therefore, your chances to find casual dates are very scarce. Additionally, when the dating service is mainstream, many users decide to back off once things get real. If you stick to hookup apps that aim at casual encounters only, you'll avoid such problems.
Oodle.com Review: Profile Verification
After running an initial investigation of this website, I got a major impression that you can find really cool and open-minded people. I was afraid I'd meet with fake links to dating sites. In my opinion, there are great chances to find fakes here. Not all profiles are genuine. I have a strong suspicion that some of the profiles are just baits to false about dating websites where you need to upgrade for paid memberships and send gifts. For example, take a look at the profiles of girls that link to a completely different website. They call it "Mega Friends" which includes payments such as gifts and upgrades.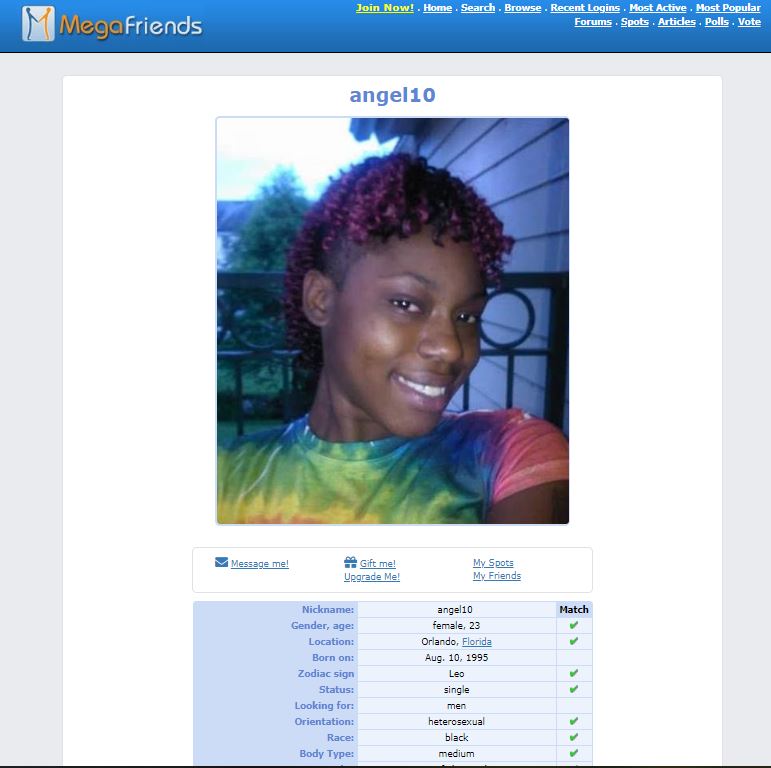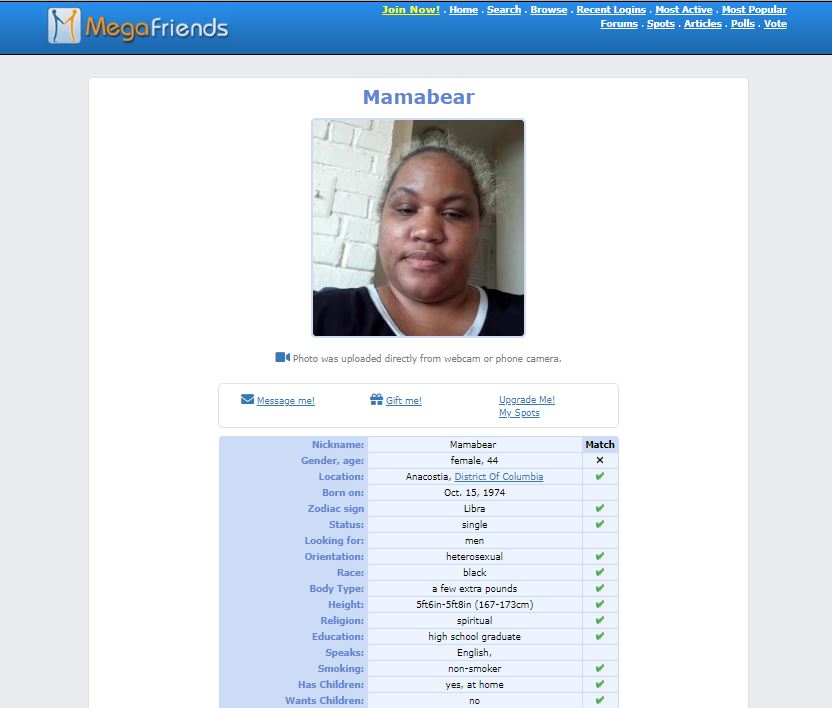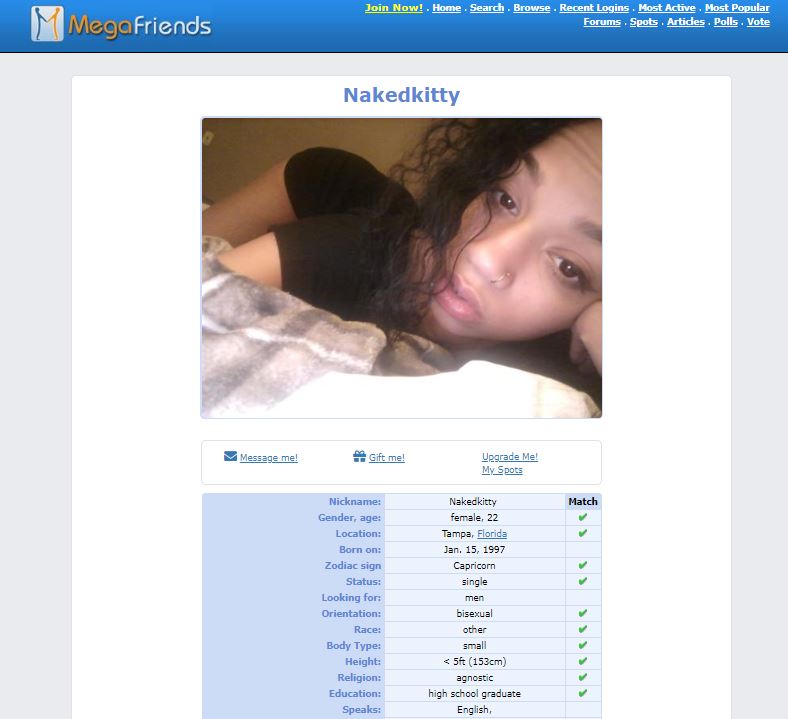 Conclusion about Oodle Adult Personals
Some of the advertisements on this website look like they are the real deal. But, many of the adult personals for casual dates terribly resemble fake ads. From the experience gathered writing online dating reviews and dating for a while now, Oodle can be dangerous. Especially if you don't adhere to basic rules about safety when meeting people you don't know.
What others are saying
Profile Quality
Search Options
Usability
Features
---
TIPS FOR GETTING LAID
Site Rankings
---