Leo List Review: Classifieds and Casual Encounters with a Twist
Leo List Review: Classifieds and Casual Encounters with a Twist
Are you in for some good news? I'm sure you are because you want to hook up for free, get laid on Friday nights, and spice up your boring sex life. I don't want to break all your hopes. But according to this Leo List review, this is not the place where you will find the best of what the online adult dating world has to offer. This is a website that resembles Craigslist or Backpage. You will be confused by its multiple offerings. Let's dig deeper and find out about the offering in more detail.
Leo List Review: The Canadian Backpage or Craigslist?
So what you can find on Leo List? it's a typical advertising website that includes ads for various categories such as real estate, cars, and jobs. It also has our favorite category – personals and dating opportunities. In fact, I discovered this website via World Escort Index, after I clicked on a link that took me to the casual encounters section.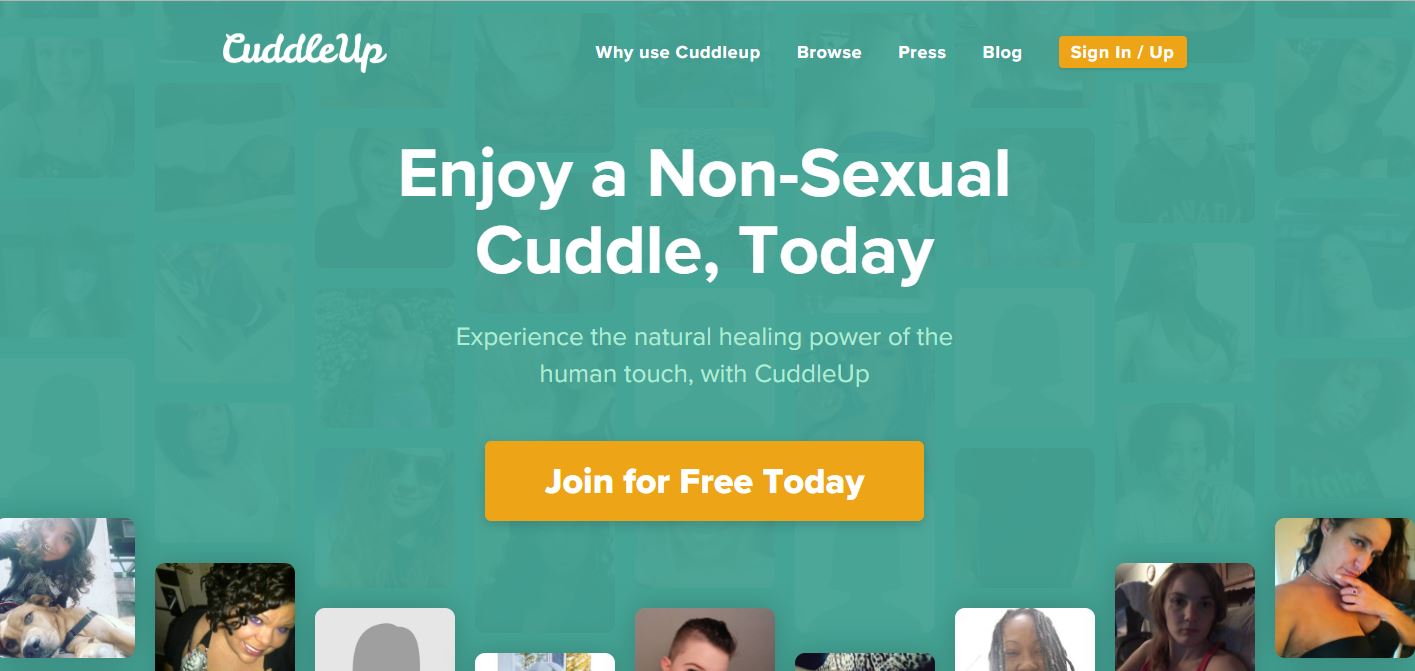 Things turned out as I assumed. The link takes you directly to the casual dating section which includes a section for ads as well section for a directory. Users supposedly post ads while the directory should include advertisements posted by escorts. But it usually happens on most sites for classifieds, there is a mixture of everything. Each section contains some things from the other sections. If you are a first time user you will get confused about which is genuine and which is just a paid escort advertisement. You can hope that you're getting something without paying for it but it will turn out that you need to pay hundreds of dollars. Not to mention STDs and the problems you can have with the law!
Leo List Review: Secret Benefits, Cuddle Up, and Escort Directory
What are the three most obvious reasons I don't trust that you will have success with getting laid on Leo List? I mentioned the first one above: there is confusion between the content in advertisements and in the escort directory.
The second reason is related to a well-known shady dating site called Secret Benefits. I'm not sure why they call themselves a casual hook-up site when all they do is feature sugar babies. And we all know what sugar babies are. They don't do anything for free – they need grooming and nurturing (read: money and expensive gifts).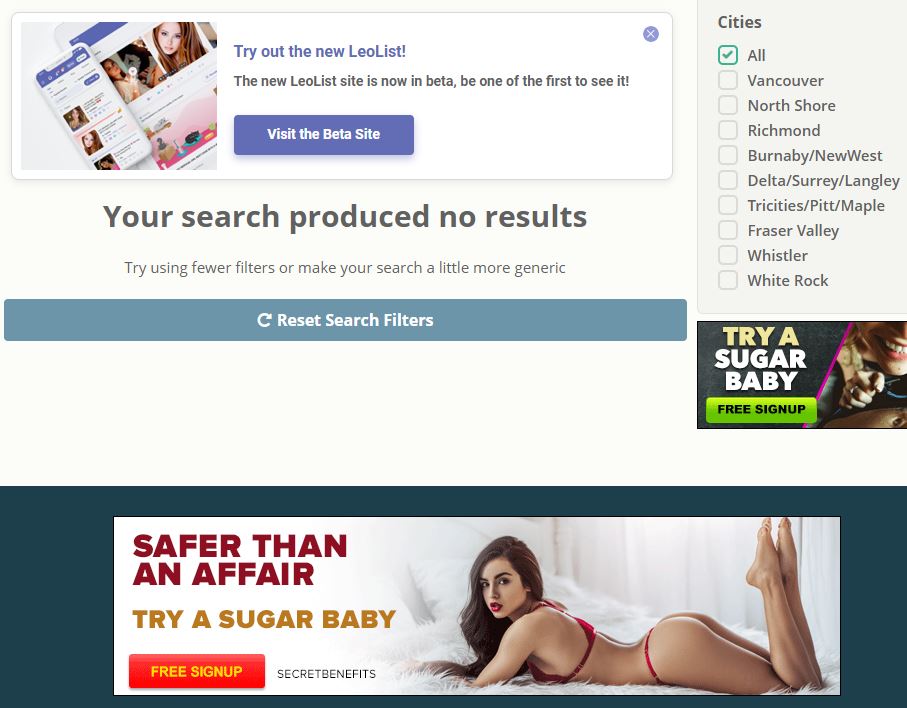 The last reason I don't believe that you will get laid is the Cuddle up service. Now, you may not know but this is a recent trend in the dating industry. There are so many businesses offering cuddling services because people seem to need cuddles as well and not just sex. Whether this is true or not I don't want to really know. But I can tell you this is definitely a paid service. If you're interested in getting sex and only hooking up this is not the spot to look for such an experience. Free sex, and not cuddles, not cams, not escort services are available only on genuine adult dating sites.
Conclusion about LeoList.cc
This is the replica of the U.S Craigslist for the Canadian market. If you've had any experience with fake ads on Craigslist you know what I'm talking about. This is especially true in the personal and casual encounters industry because it is intimate and private. Therefore, not many people want to share their poor experiences online. However, this is my specialty and that's why I do these reviews, including this Leo List review, which didn't turn out in favor of the website.
What others are saying
Profile Quality
Search Options
Usability
Features
---
TIPS FOR GETTING LAID
Site Rankings
---